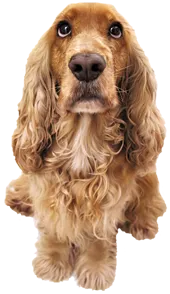 Montezuma Veterinary Clinic is proud to serve the Four Corners region for everything pet related. Our veterinary clinic and animal hospital is run by Dr. Michelle Schmidt, who is a licensed, experienced Cortez veterinarian.
Our team is committed to educating our clients in how to keep your pets healthy year round, with good nutrition and exercise. Montezuma Veterinary Clinic stays on top of the latest advances in veterinarian technology and above all, remembers that all animals and pets need to be treated with care in every check-up, procedure, or surgery.
Appointments
Our appointment book is computerized which allows us to efficiently make appointments for you and your pet. Our receptionists and team will attempt to accommodate all requests to the best of our ability. If you feel you have an emergency with your pet, please call us immediately. If possible it is best to call before coming in so that a staff member can advise you on your particular emergency.
Emergency & Urgent Care
We do not have a veterinarian and personnel on duty 24/7 at this time. If the emergency is during business hours please call the clinic for availability to ensure the doctor is in the office and we are equipped to handle your pets needs. Outside of regular business hours you will have to seek care at one of the neighboring clinics, there are several mobile veterinarians able to come to your house. There are emergency/urgent care clinics in Durango, and there is an emergency clinic available nights and weekends in Grand Junction.
Types of Pets Seen