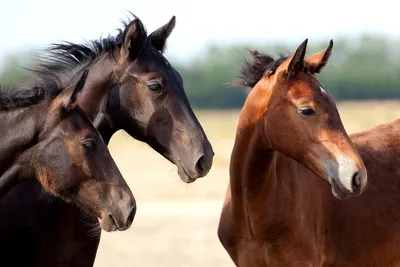 Welcome to the Equine Preventative care information page. We are the premier provider of equine preventative care services. Our goal is to provide the very best in preventative care to keep your horse as healthy and disease free as possible.
Because our quality control standards are high, our doctors and staff are among the best in the business. Our goal is to always deliver the best service possible. We want you, our valued customer, to be happy.
More information is available on the American Association of Equine Practitioners website. Here are some links for you so that you can learn more about the diseases that we are preventing in your horse with the vaccinations.
EQUINE VACCINATION RECOMMENDATIONS
ALL HORSES (excluding pregnant mares)
Eastern and Western Encephalitis/Tetanus (EWT) should be given in the spring (April). This year we have an EWT shot that also includes Rhinopueumontitis/Influenza. This makes it very convenient to get all of your spring shots with only two injections.
West Nile should be given at the same time as the EWT
Rhinopueumontitis/Influenza or Rhino/Flu should be given twice a year (April & October)
PERFORMANCE HORSES (increased exposure to other horses)
EWT & West Nile should be given annually as above
Rhino/Flu should be given every 3 months
PREGNANT MARES
EWT & Flu/Rhino and West Nile should be given 4 weeks prior to foaling. This will allow the mare to pass on some of the protection provided by these vaccines to the foal.
During gestation mares should receive a killed virus Rhino vaccination at the 5th, 7th, and 9th month of pregnancy
FOALS
The initial vaccinations may be given at 4 to 6 months of age, providing the foal received adequate colostrums at birth. This should include EWT and West Nile. The EWT should be boostered in 4 to 6 weeks. You then can put your foals on the yearly spring vaccinations. Flu/Rhino should be given at 6 months or prior to weaning with a booster given 3-4 weeks after the initial dose. Strangles may be given as well if indicated.
OTHER VACCINES AVAILABLE
Potomac Horse Fever
Rabies
Strangles
EQUINE DE-WORMING SCHEDULES
Please see attached Letter that will explain a change in the current accepted de-worming schedules. We are advising that we de-worm based on the results of fecal exams due to a sharp increase in the resistance of the worms to the different classes of dewormers. Please bring in one fecal ball per horse within 24 hours to provide the best results. Every horse needs to be done and more information can be gathered if they are done at the same time.
FOALS
Begin de-worming at 6 - 8 weeks of age. Begin with a benzimadazole, then again in 2 months with Ivermectin, then begin one of the above listed programs.
EQUINE DENTAL SCHEDULE
We recommend an annual dental exam and can provide a detailed estimate for recommended procedures.